Z-FIELD™ STRIPLINE RESONATOR
Z-field™ Stripline Resonator
Z-field Stripline Resonator is the industry's first commercial hardware/software system that is optimized for PCB material characterization and PCB manufacturing. Z-field performs both the IPC TM-650 2.5.5.5.1 dielectric constant test and loss tangent method, which are widely used in PCB material dielectric characterization.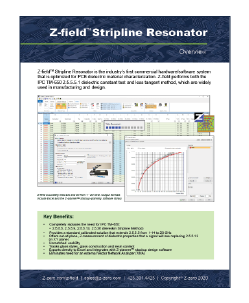 Access to Z-field software
An optional custom carrying case for the hardware
Calibrated copper foils (ground planes and center conductor)
A dielectric verification coupon with reference data
Material mapper library of data
System support from CCN Labs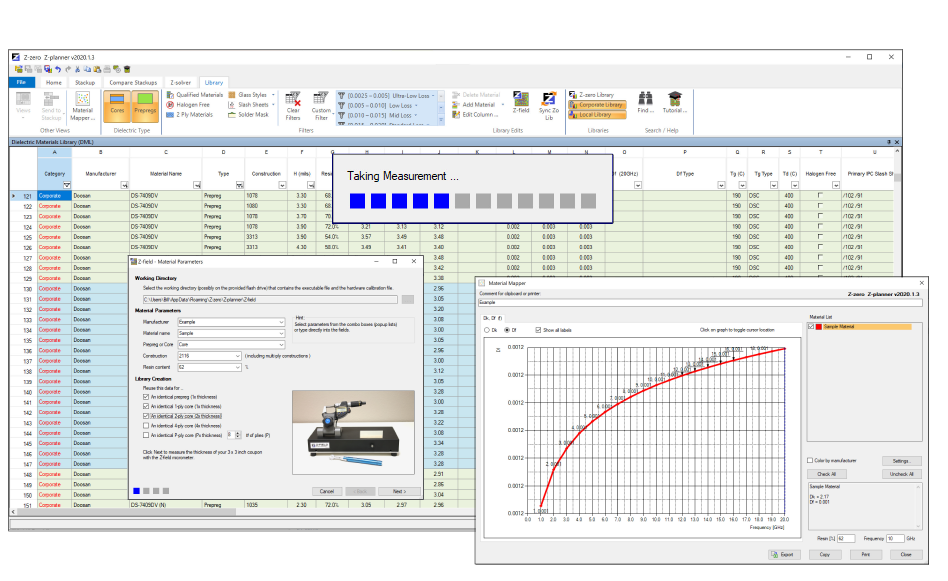 Key Benefits of Z-field Stripline Resonator:
Completely replaces the need for IPC TM-650 2.5.5.5, 2.5.5.9, 2.5.5.13 and 2.5.36 (Bereskin Stripline Method)
Provides a standard calibrated solution that extends 2.5.5.5 from 1-14 to 20 GHz
Offers out-of-plane, Z-measurement of dielectric properties; the same properties that a signal will see replacing 2.5.5.13 (in XY plane)
Unmatched usability
Tracks glass styles, glass construction and resin content
Exports directly to Excel and interfaces directly with partners in the industry
Eliminates the need for an external Vector Network Analyzer (VNA)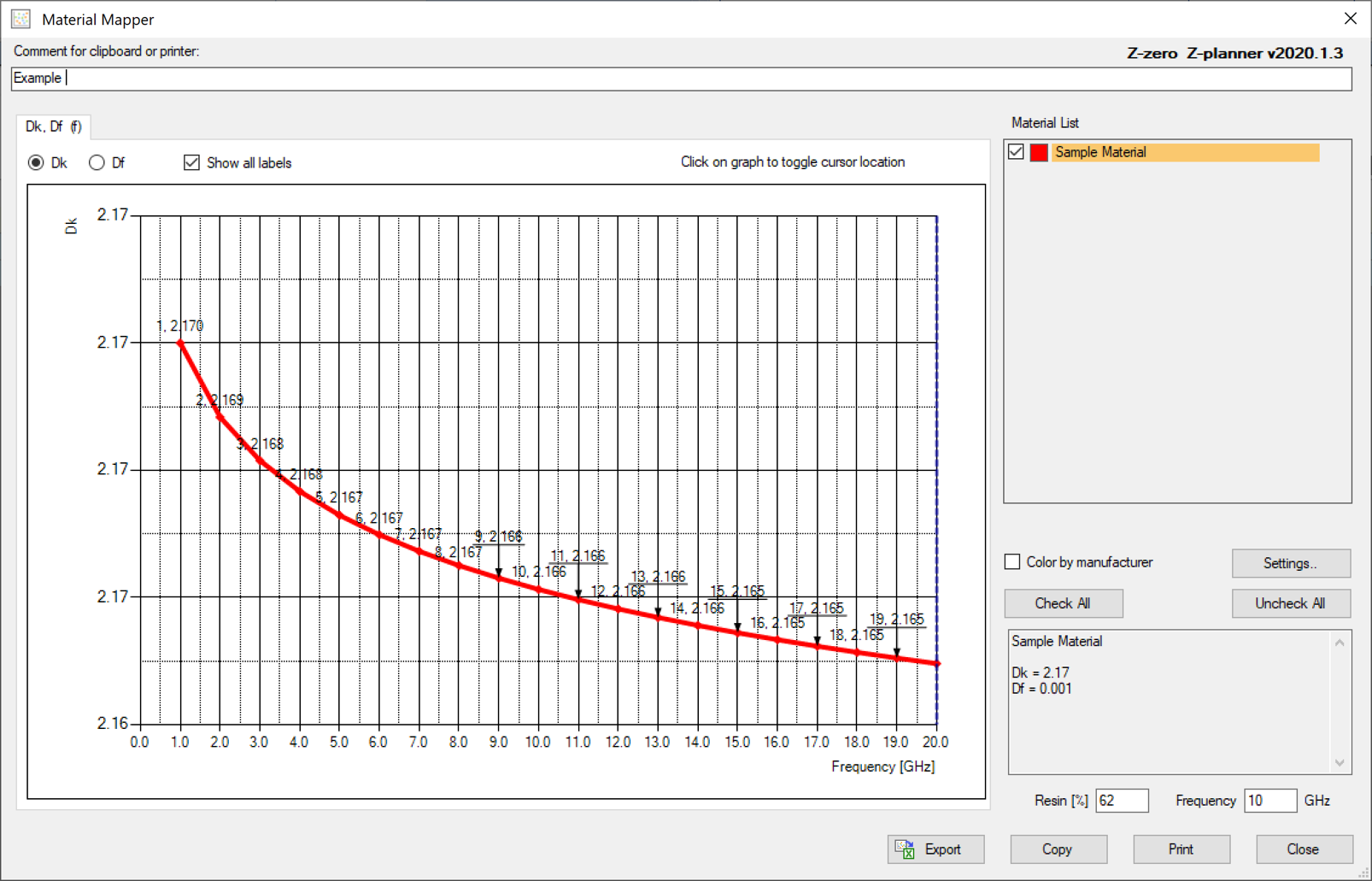 Z-field Measurement Process:
Plug the Z-field dielectric measurement hardware into your computer's USB port.
Run the Z-field Wizard, which prompts for a micrometer measurement of the sample thickness.
Load the sample into the laminate slot.
Select the output format, click [Finish] and the Z-field hardware system does the rest!